Conservationists Criticize BLM Plan to Surrender "Bald Knoll" Road to Kane County, Utah
On October 30, 2007, conservation groups asked the Bureau of Land Management (BLM) to deny a Utah county's attempt to take control of a rough, rarely maintained route on federal lands under the repealed law known as R.S. 2477. Read their letter.
This is a first-in-the-nation test of a controversial policy hastily issued by former Interior Secretary Gale Norton just days before she left office.
Rewarding a Bad Apple.
BLM is proposing to surrender control of the route, known as the "Bald Knoll" road, to Kane County – the same county that ripped down federal road signs in the Grand Staircase Escalante National Monument in 2003. Then, in 2005, the Kane County illegally posted road signs in areas the BLM closed to damaging off-highway vehicle use including sensitive wildlife habitat in the Monument.
At the time, BLM's state director, Sally Wisely, demanded that the County remove its signs because they "likely present serious safety issues to members of the public, possibly subject them to legal exposure, and cause resource damage." Read her letter.
In the letter delivered to BLM today, conservationists criticized BLM for essentially rewarding Kane County for its past bad behavior by proposing to give away a route without taking action to protect the Monument and other federal public lands.
Where's the Evidence?
Conservationists emphasize that even under the relaxed standards of the Norton policy, the application submitted by Kane County fails to supply the required evidence to show the route was constructed under R.S. 2477.
Kane County failed to submit, and BLM failed to look for, easily obtainable evidence that undermines a finding that the route was an established right-of-way in 1976, the year R.S. 2477 was repealed.
The information – including aerial photos, Kane County maps, Utah maps, and even BLM maps – fails to show the entirety of the route existed before then. The evidence includes:
If BLM makes a "non-binding determination" (NBD) that a right-of-way exists based on this type of evidence, millions of acres of public lands will be subject to weakened protections from industry, ORV groups and other private interests.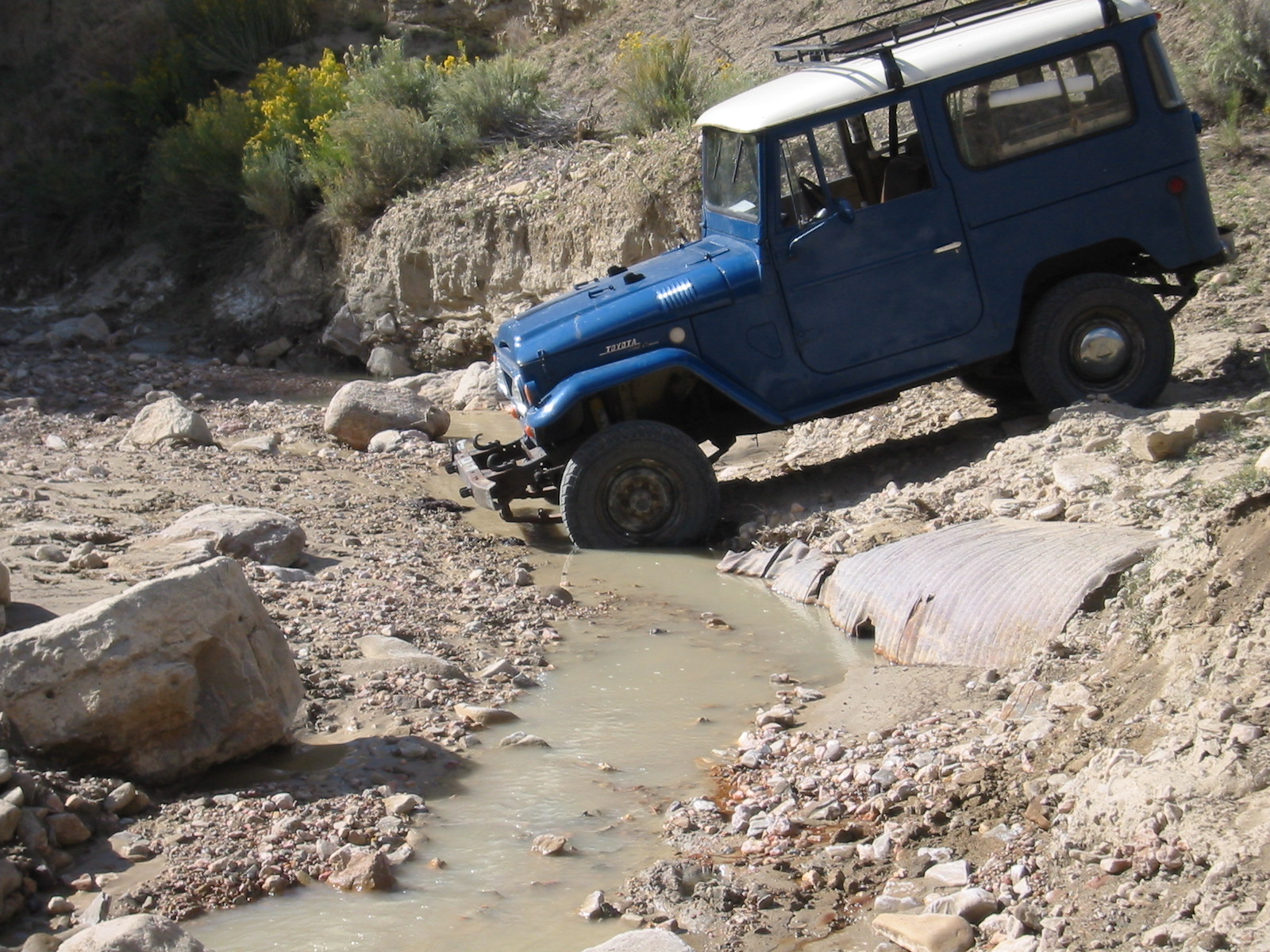 The Bald Knoll "highway." (Click image to view larger). Photo used with permission. Copyright (c) 2007Jim Catlin.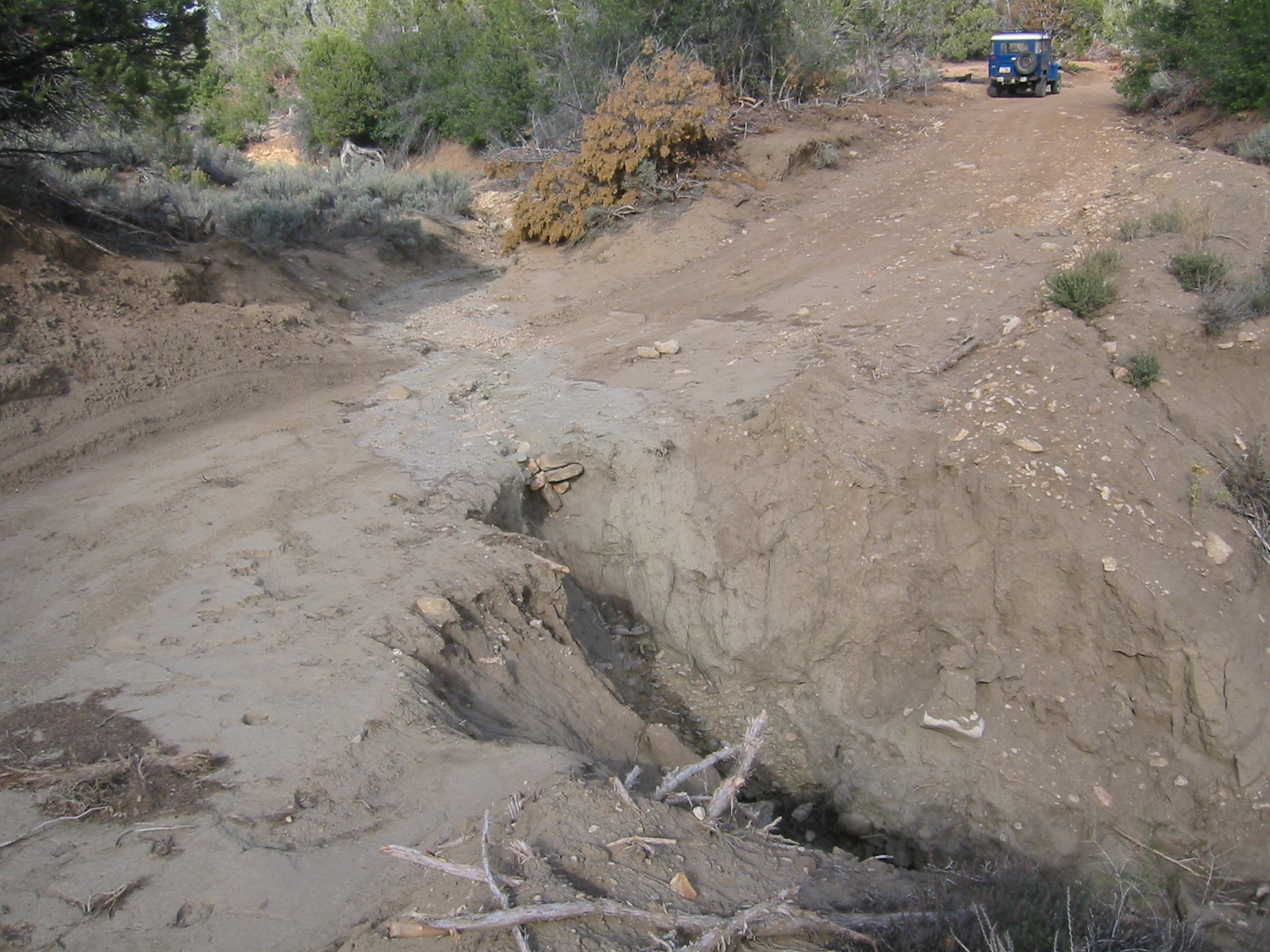 Erosion eating away at Kane County's "maintained" route. (Click image to view larger). Photo used with permission. Copyright (c) 2007Jim Catlin.
IN THE NEWS!
Read an October 31, 2007 Deseret News article and a press release to learn more about what conservation groups are doing about the BLM's NBD.